With DS 3 Esprit de Voyage, DS Automobiles completes its Collection devoted to the pleasure of exceptional craftsmanship, bold design and cutting-edge technology that defines each of its models.
This limited edition version of DS 3 comes with special features that enhance the French Art of Travel. With refinement, exclusive detailing and high quality materials, DS Automobiles' designers, craftspeople, experts and engineers invite you to enjoy a unique experience with this exclusive creation.
The birthplace of DS Automobiles, Paris inspires our designs, our world and our philosophy of travel. City of Light, capital of luxury and design, it harbours remarkable expertise and infuses our Esprit de Voyage Collection with its spirit and lustre.
Each of our designs is finished with a "Clous de Paris" embossed pattern, an elegant decorative technique derived from fine watchmaking. This series of small nails gracefully criss-cross each other conveying delicate light beams that spread the French Art of Travel and luxury expertise.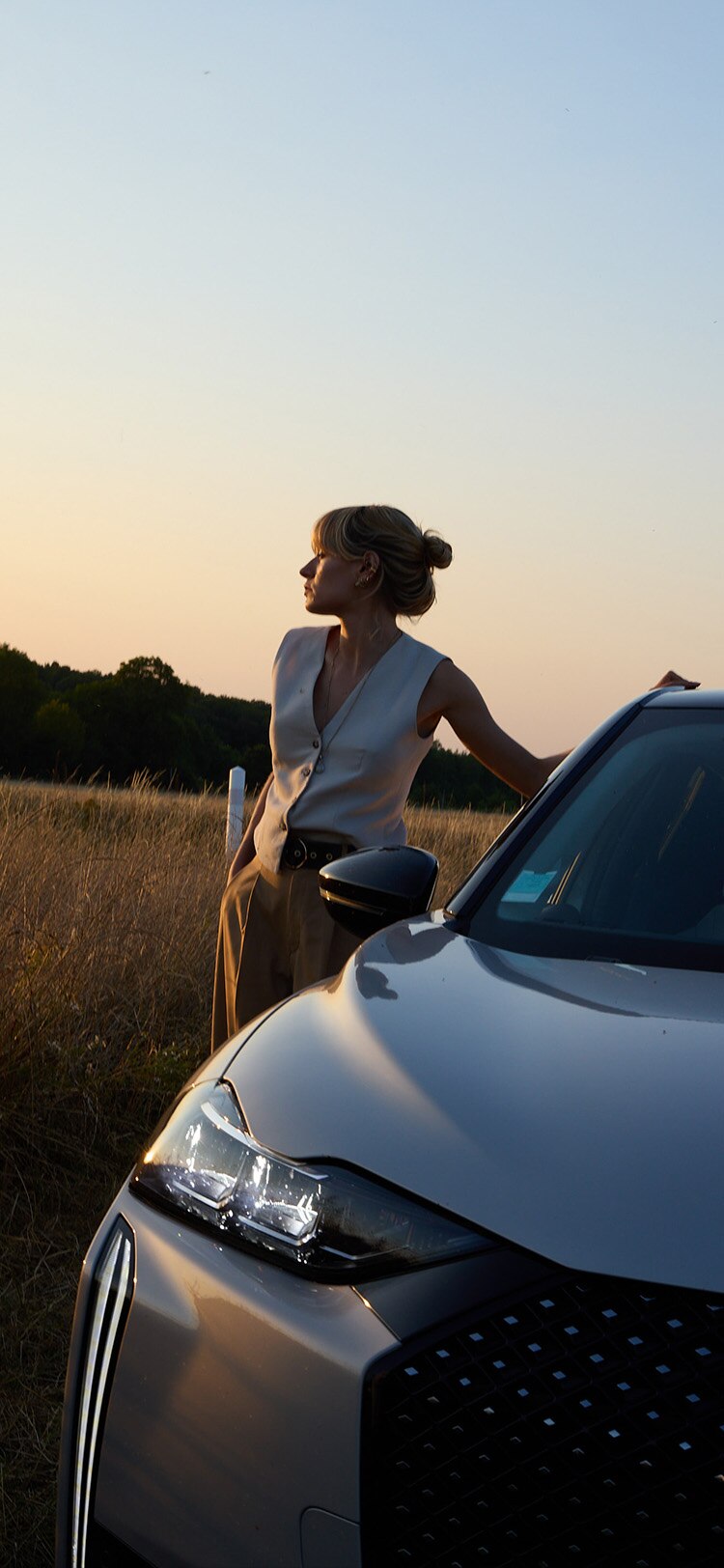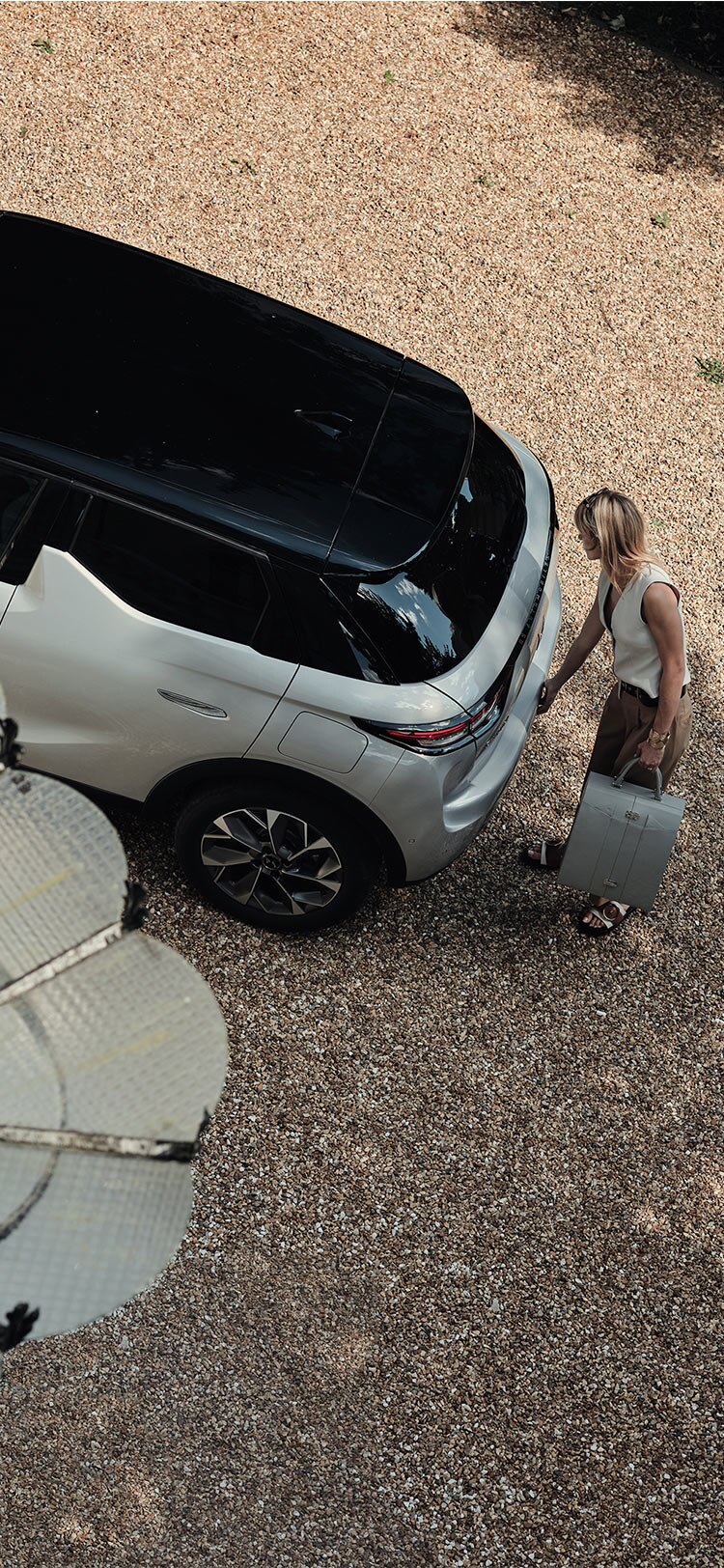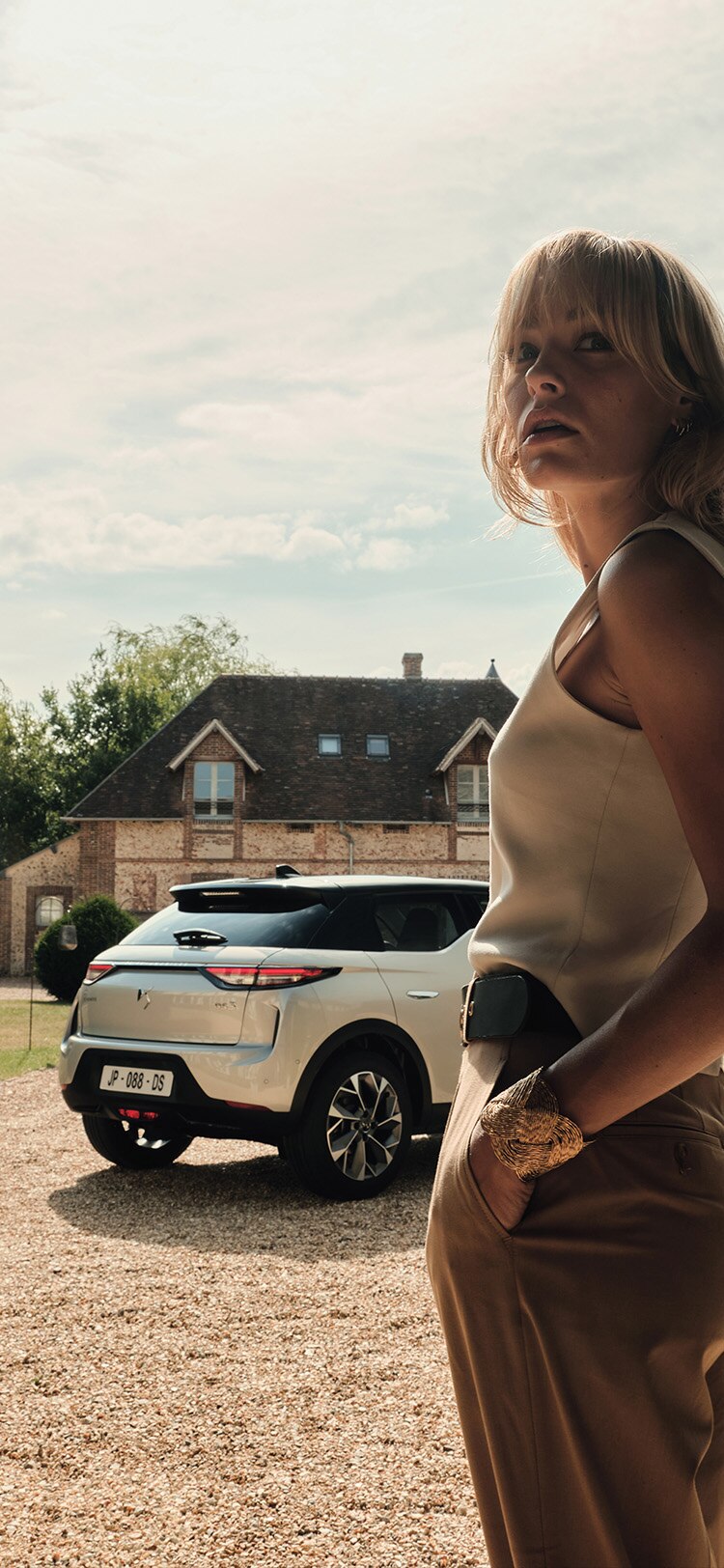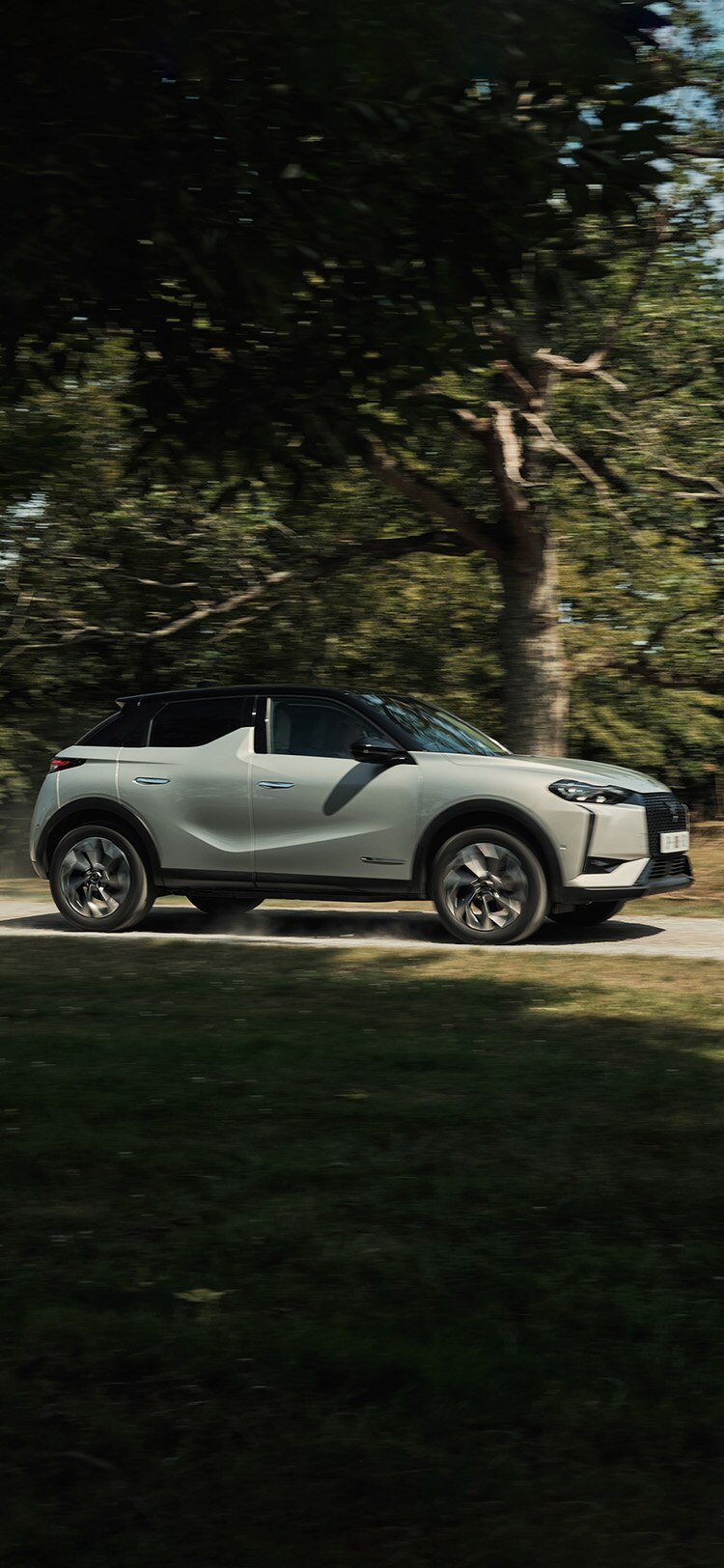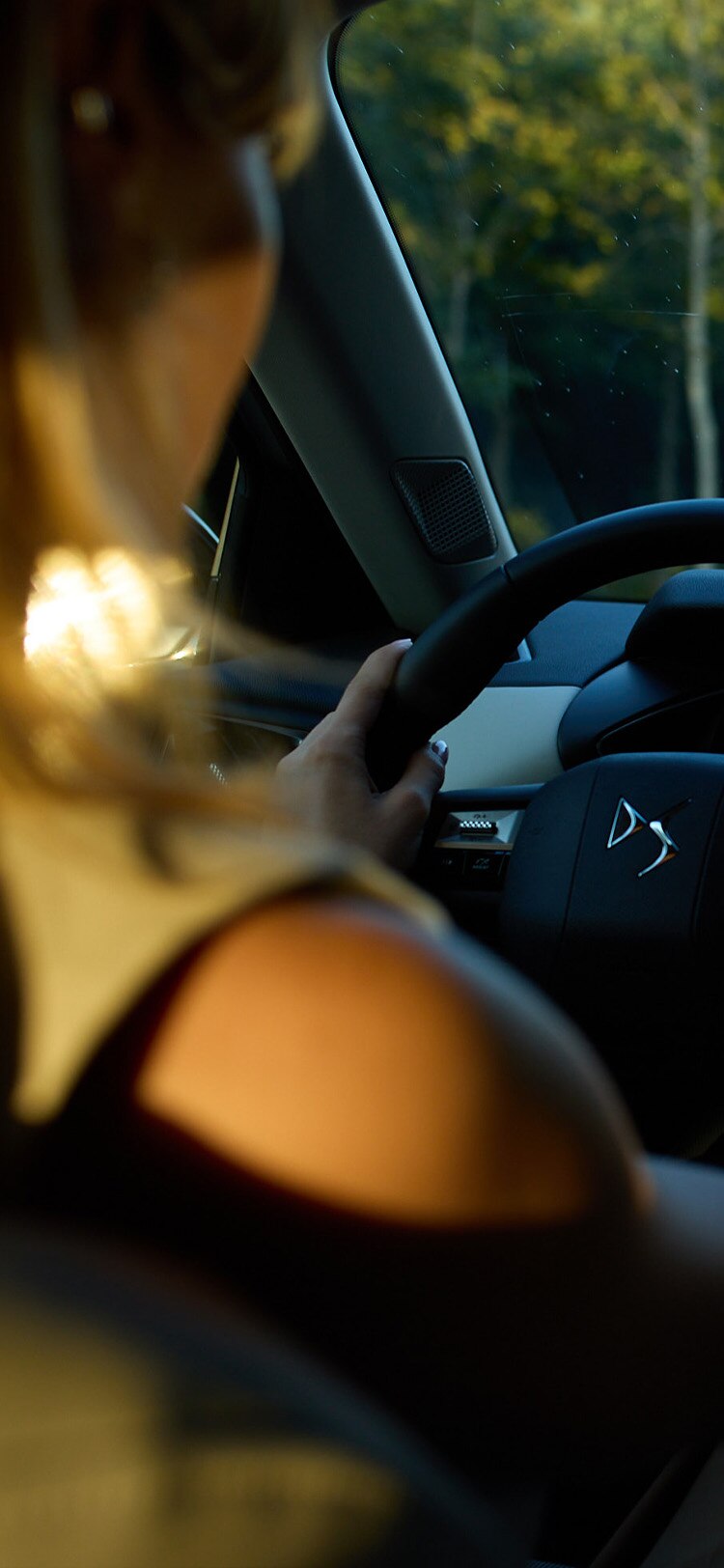 Just like an artist with their work, DS Automobiles signs off DS 3 Esprit de Voyage with these exclusive brushed chrome badges, symbolic of the Esprit de Voyage Collection.
Exclusive 18 inch "KYOTO" wheels
The style and refinement personified by this model are expressed through these elegant 18 inch diamond-cut matt anthracite grey wheels, designed exclusively for this Collection.
The Esprit de Voyage signature subtly appears on the mirror housings through skilled laser engraving, testimony to DS expertise.
Iconic to the DS Brand, the Gloss Black DS WINGS enhance the new generation LED headlamps and grille, emphasising the brightness of its chrome highlights.
Flush fitting door handles
With KEYLESS ENTRY & START the flush fitting door handles, which neatly fit into DS 3's shape, automatically open out as you get to within 2 metres and retract as you move away.
A black-lacquered strip delicately emphasises the LED rear lights and tailgate. Adorned with the DS Automobiles logo set in polished stainless steel, it subtly dresses the car's rear.
A comfortable and tranquil atmosphere
Enjoy a genuine haven of calm and elegance inside DS 3 Esprit de Voyage.
The sumptuous interior is adorned with Pebble Grey cloth and Nappa leather with refined and uncluttered décor, for a comfortable, bright environment that will enhance every journey.
SYMBOLIC ESPRIT DE VOYAGE SIGNATURE
This unique insignia designed by the DS Automobiles Colours and Materials Team enhances the Pebble Grey Nappa Leather dashboard and demonstrates our team's incredible expertise.
The shiny aluminium sill protectors display the Collection name, as a compelling invitation to enter this light and exclusive interior.
FLOOR MATS WITH PEBBLE GREY DETAILING
In keeping with the Pebble Grey seats and interior, the exclusive floor mats feature edging with the same colour stitching.
EFFICIENT ELECTRIC PERFORMANCE
The expertise and savoir-faire of our engineers have enabled us to develop a new generation of extra-efficient E-TENSE drivetrains. In its 100% electric version, DS 3 Esprit de Voyage has a range of up to 250 miles (WLTP) - and becomes one of the lightest compact SUVs in its class. Ideal for short and long journeys alike, its battery can be charged to 80% in just 30 minutes using a 100kW RAPID charger.
DS IRIS SYSTEM is our new information eco-system that's intuitive, ergonomic and can be completely personalised. It incorporates a personal assistant with a touchscreen and advanced voice recognition. DS IRIS SYSTEM carries out what you want, when you want making your life easier and saving you time.
DS MATRIX LED VISION* is made up of 3 LED modules for the dipped mode as well as a MATRIX BEAM module divided into 15 independent sections for full beam. The segments illuminate and turn off progressively depending on the driving environment detected by the camera at the top of the windscreen. This enables you to drive using main beam headlights continuously without dazzling other road users: for example if an oncoming vehicle is approaching you, a section of the light beam around that vehicle automatically switches off and tracks its movement so as not to distract it.
*Available as an option at extra cost.
DS 3 enjoys the latest generation of digital cameras at the front and rear for optimal image reproduction on its 10.3 inch touchscreen.
The Vision 360 video assistance displays a "bird's eye" view of the car and its surroundings for all low-speed driving manoeuvres (for example reverse parking); the view updates as the car moves.
*Available as an option at extra cost.